From Mageia wiki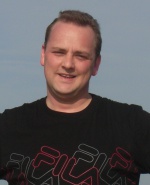 ...better known as obgr_seneca, but the ldap extension of the wiki doesn't like underscores in nick names.
What am I doing in Mageia
From April 2011 until November 2013 I was team leader of the i18n team and thus member of the Council. Since March 2015 I am deputy team leader of the Local Communities Team.
As a representative of the Council I founded the Documentation Team and was its deputy team leader from February 2012 until November 2013.
In March 2012 I was elected member of the Board and secretary of the Mageia.Org association.
I am doing some packaging work and as far as my time allows it, I am translating software, the website and the blog into German.
Oliver