From Mageia wiki
About
According to winimage.com, "WinImage is a fully-fledged disk-imaging suite".
In our case, we can use it to write a Mageia iso on a USB stick.
Its main advantage, for our purposes, is that it can work in environments with restrictions, like Microsoft Windows 7 Starter.

Lisence
Currently...
"
WinImage is an ASP shareware program.
...
WinImage is shareware. You may evaluate it for a trial period of 30 days.
After 30 days, if you wish to continue using WinImage, you need to register.
"

Example
With WinImage, we will be "restoring" our ISO copy, on the USB flash drive.
+ We start WinImage as administrators.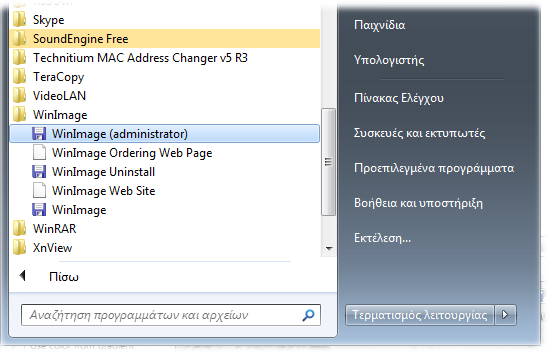 + A pop-up...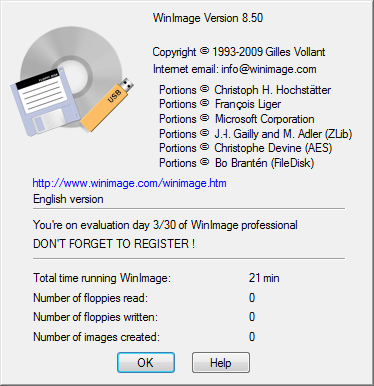 + From the menu, we choose:
Disk -> Use removable disk X:
where X is our USB stick.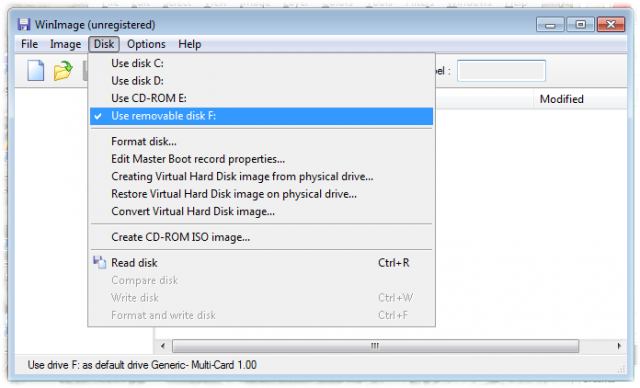 + And we go on to "restore" our copy:
Disk -> Restore Virtual Hard Disk Image on physical drive...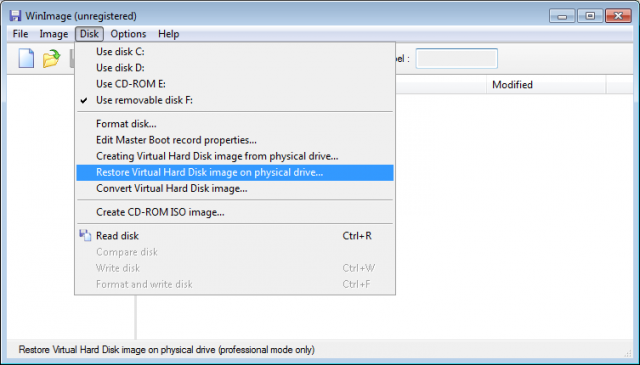 + We click on the correct drive (in the example: 4GB Generic-Multi-Card), and then OK.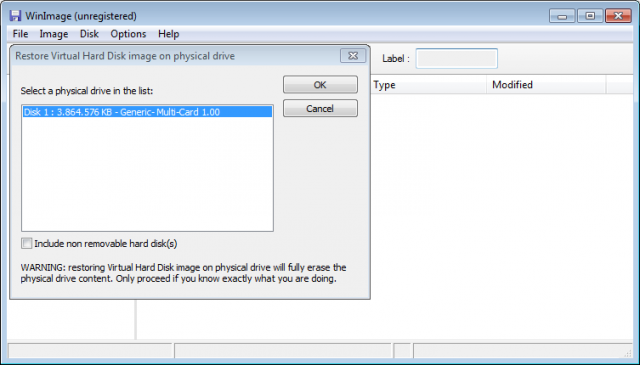 + We choose the ISO file we wish to use.
(note: to be able to see the .iso files in the file manager, we must have it set to show "All Files(*.*)"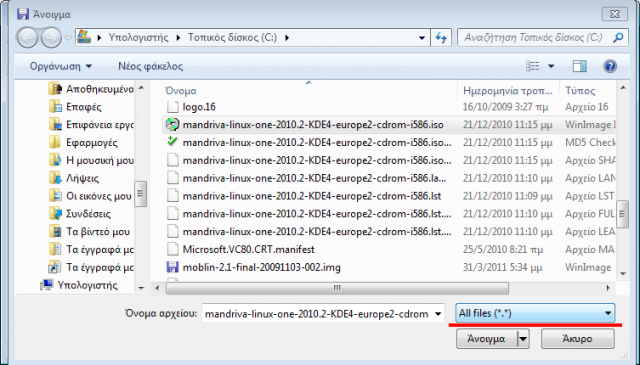 + Last warning: All the data in the physical drive will be deleted. MAKE SURE YOU HAVE SELECTED THE RIGHT DRIVE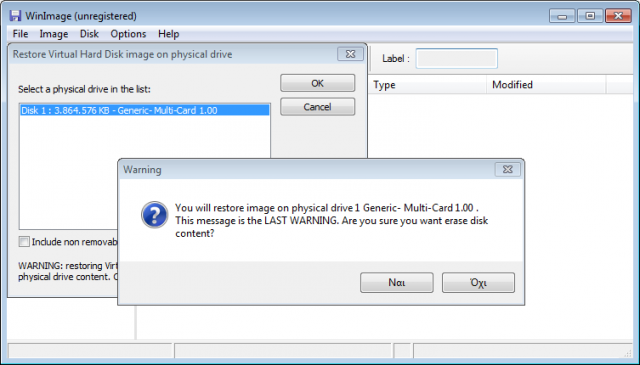 + And the process will start (and finish in a while).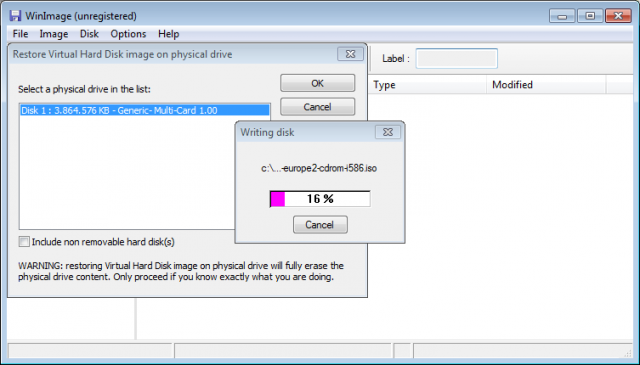 Note
+ Microsoft tools might show our USB drive as being empty, although the data has been written correctly.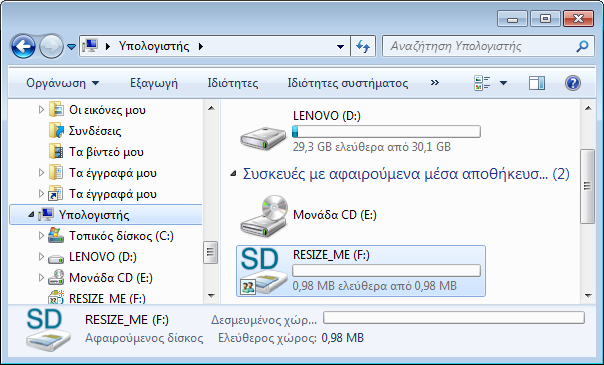 + Another tool, from EASEUS, gives us a better view.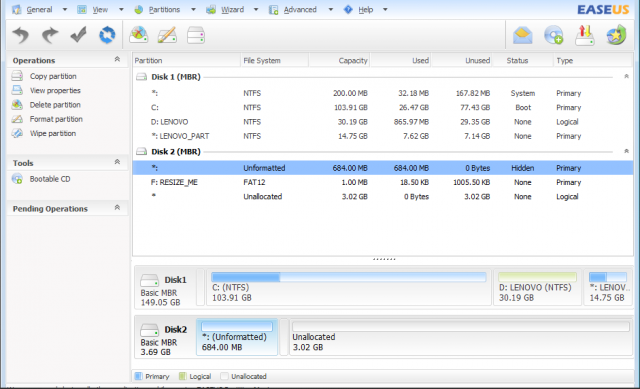 + While Mageia (and Mandriva) will show exactly what has happened.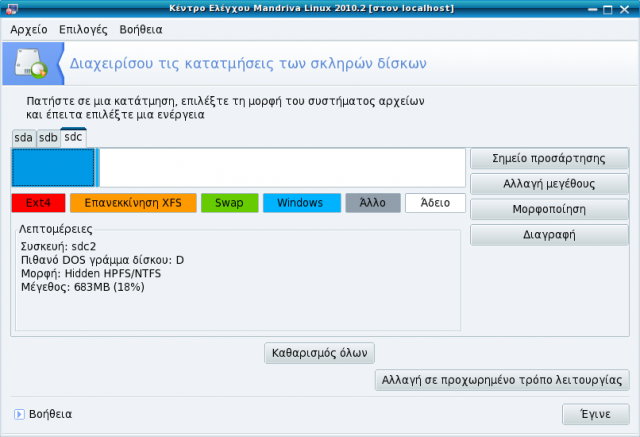 Links
Homepage:
http://winimage.com/
Download page:
http://winimage.com/download.htm
See Also