From Mageia wiki
Bluefish is an editor for programs and markup languages.
Installation
Bluefish is not installed by default in Mageia 4. You have to use "Mageia control center" → "Software management" → "Install and remove software" to install it. In the Mageia main menu, it will appear in Development → "Web development"
Colors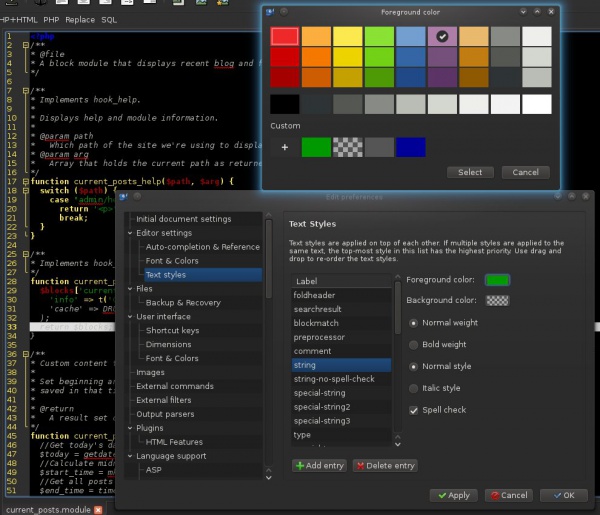 To change the colors, once you have opened Bluefish, go to Edit → "Preferences..." → "Editor settings" → "Font & colors", but language-related colors are in Edit → "Preferences..." → "Editor settings" → "Text styles": choose a "label" you want to change the color of, double-click on the colored rectangle following "Foreground color:" or "Background color:", then click on the color of your choice, then on the "Select" button. When you have finished your changes, don't forget to click on the "Apply" button or on the "OK" button, the difference being that "OK" closes the "Edit preferences" window.